About Us


Pets Stay Home is a pet sitting and dog training service located on Vancouver Island. It is owned and operated by U. Karin Howland and Mick Howland.
Karin: Prior to starting Pets Stay Home, Karin retired in March 2004 after 30 years in the corporate environment as a Software Developer and Project Manager. She retired and turned her passion of working with pets into a service for pet owners and their pets.
Karin has been a life-long pet owner and advocate for responsible pet care. Karin's background with dog training has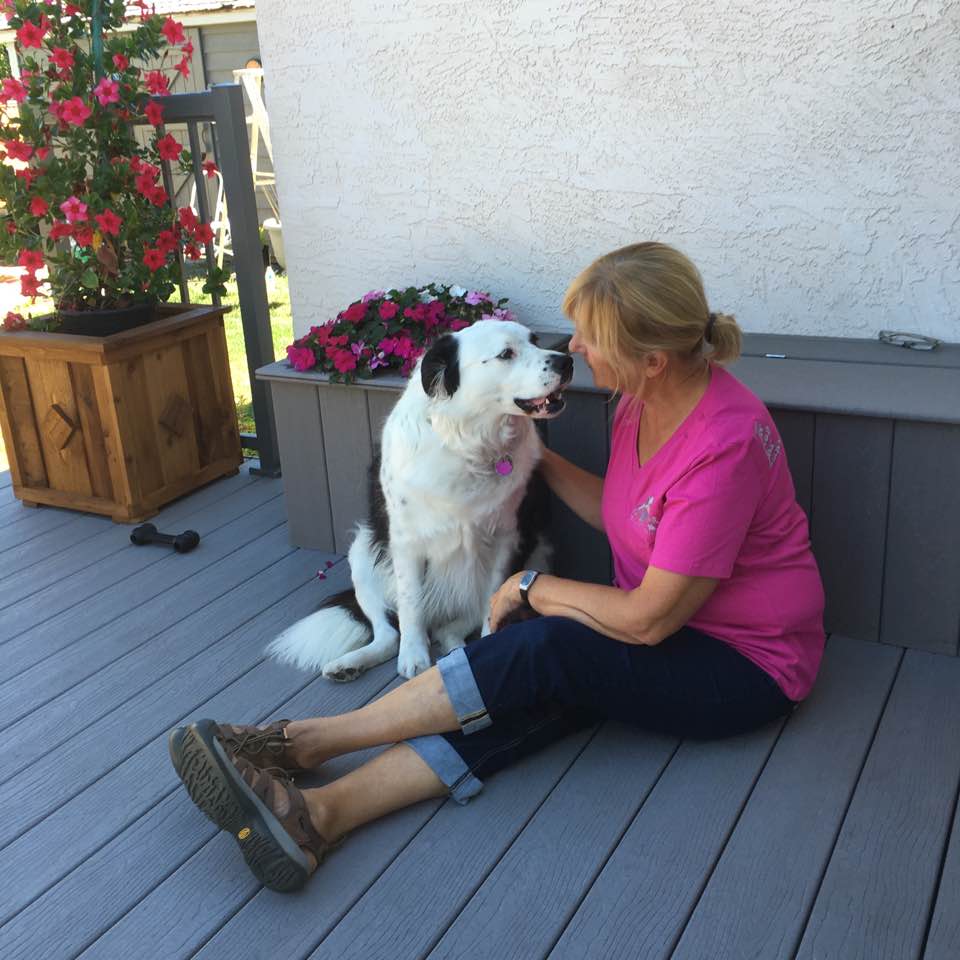 included competitive obedience with her own dogs. She became an ABC Certified Dog Trainer in 2010 through Animal Behaviour College. This program included the formal educational structure with the textbook portion, training with the Behaviorist at the Winnipeg Humane Society, volunteering at a couple of shelters and a final exam. She is also an Associate Certified Dog Behavior Consultant with the International Association Animal Behavior Consultants. This professional designation requires continuing education to remain certified.
Karin is a Fear Free Certified Professional having completed the Fear Free™ Animal Trainer Certification Program in 2018.
In March 2013 Karin completed the requirements for Certificate Behavior Science & Technology (Cert.CBST) with the Companion Animal Sciences Institute (CASI). This is a professional science-based program.
In April 2013, after 280 hours of workshops, Karin completed the requirements for the Tellington TTouch Practitioner 1 designation. At this level Karin is qualified to give presentations and demonstrations about TTouch and to continue work with clients. TTouch can be effective with all animals including dogs, cats, rabbits, birds, etc.

Karin has completed a number of certification programs in other pet-related fields. One is the Certified Professional Pet Sitter through Pet Sitters International. This was a comprehensive program including nutrition, behavior and care for all pets plus study of business practices. To maintain certification, CEUs must be completed. Qualifying courses included study of behavior in pets and many other pet-related courses.
With professional memberships in the Canadian Association of Professional Pet Dog Trainers (CAPPDT), and the International Association of Animal Behaviour Consultants (IAABC), she has continued to learn about canine learning styles - see Credentials. She is also a member of the Pet Professional Guild and the Association of Animal Behavior Professionals.
Karin and Mick's family currently includes Polly a Border Collie/American Bulldog X. A Cockatiel named Joey was a member of the family for almost 24 years. Many bagels, slices of toast, and salads were shared with this feisty little bird who brought so much joy to the family.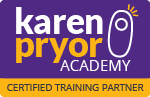 Mick: Mick is a Karen Pryor Certified Training Partner (KPA CTP). In 2013 he completed, with distinction, the Karen Pryor Academy Professional Dog Trainers Program. Previously, in 2012 he completed the Karen Pryor Dog Training Foundations course, and later completed the Puppy Start Right program.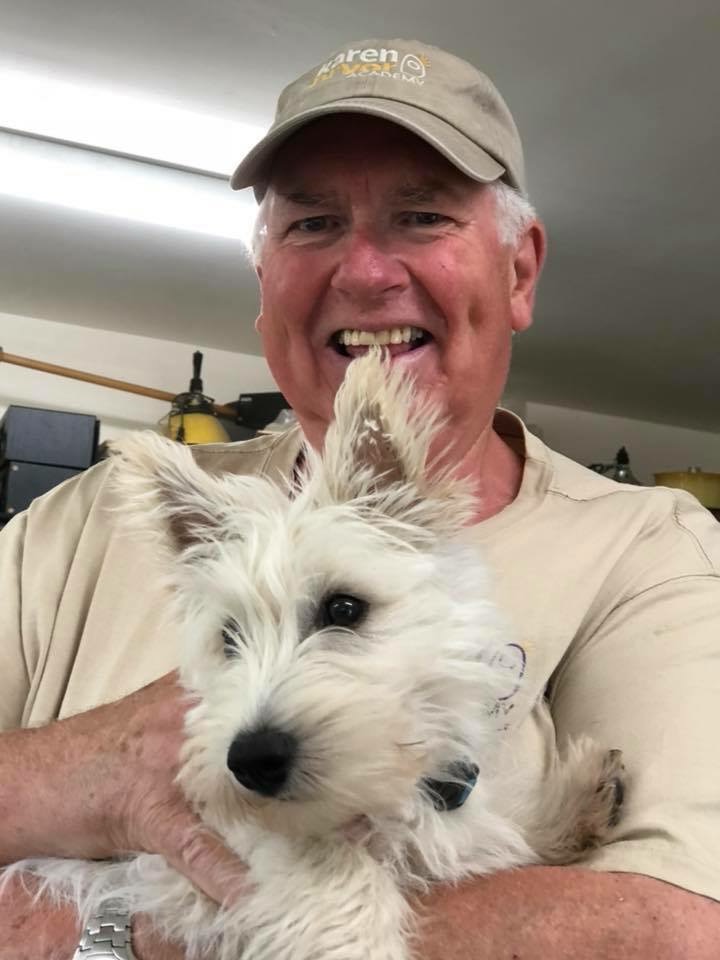 Mick is a Fear Free Certified Professional having completed the Fear Free™ Animal Trainer Certification Program in 2018.
Mick is active in the community and was the President of the Parksville Newcomer's Club for the 2018-2019 term. He is a professional member of Vancouver Island Animal Trainers Association (VIATA)He is a past member of Arbutus Toastmasters Club in Parksville.
He has trained many dogs for field trials, and participated in conformation and obedience trials with Samoyeds.
Mick had a long career prior to retiring and joining Pets Stay Home Training & Care. He had studied Renewal Resources in College - flora, fauna and fisheries - and worked in waterfowl habitat preservation.
Read Mick's full profile by clicking on the KPA logo.

With heavy hearts we said goodbye to Deacon ("Deke") on September 4, 2007. Our faithful companion of more than 13 years will be missed.
Photo is of Deke as a pup. Deke loved to have his picture taken. Throughout his life, when the camera came out, he would strike a pose. I spent a year with Deke in obedience and planned to compete with him.
With heavy hearts again, we said goodbye to Cindy, the Cairn Terrier, in July. She came to live with us after her dad passed away. She lived a long life to over 14 years old.
Scout, our Golden Retriever, at age 9 passed away in August 2013 to cancer. We will miss you Scout.