Home
What We Provide
About Us
Qualifications
Service Areas
Rates
Policies
FAQ
Links
Happy Clients
Contact Us
Client Login
Blog
Connect With Us







Serving Vancouver Island
In service since 2004
Fully Insured & Bonded
Mick Howland KPA CTP
BCSPCA AnimalKind Accredited
Fear Free™ Certified
Professional Member of
VIATA (Vancouver Island
Animal Trainers Assocation)

Karin Howland:
Fear Free™ Certified
IAABC Assoc Certified Dog Behavior Consultant
ABC Certified Dog Trainer
Certified Prof Pet Sitter (CPPS)
TTouch Practitioner 1
CASI Cert CBST


Contact:
250-586-7387 (Office)

Parksville-Qualicum Beach, BC

Email:
info@petsstayhome.ca

PetsStayHomewebsitePetsStayHo

What We Provide

Pets Stay Home wants to keep pets with their families in their forever homes. As a professional dog training and pet service in Parksville & Qualicum Beach, we provide full-service care for all pets, large and small, and of all ages. We offer guaranteed reliability with a tailored and personalized plan. Each visit is scheduled so that we can provide unhurried attention for your pets, and services are available seven days a week to the Parksville area. All services are contractually arranged. So when you need help with a new pet, help with behavioural issues, or need help with care for any of your pets, give us a call.
We are a positive reinforcement, non-aversive, force-free pet service. With memberships with the Pet Professional Guild, Karen Pryor Academy, and the BC SPCA we have pledged to provide force-free, evidence-based training and care.
Our services include (also see the Rates page for more descriptions):
Pet Sitting (cats, dogs, birds and other small pets)
Dog Training, Behavioral Consults, Day Training
Fido's Fitness All canine services are with an experienced dog handler
Live-in Pet Care in Your Home (overnights and may include one or two day visits)
Tellington TTouch (by Veterinary referral only)
House Checks (included free with the pet care services)
Geriatric Pet Care
Puppy Care
Assistance with Pets
Special Deliveries

Our service area for pet care includes Parksville & Qualicum Beach and areas, Nanaimo and areas north of Parksville. Please contact us about the service areas.
Our service area for training and behavioural consultations is from Campbell River to Duncan, BC. If you are far outside of that area, we can provide telephone or video consultations. We want to help.
Click Here for general inquiries and quote requests.
Pet Sitting - Our goal is to ensure your pet's safety and well being is maintained while at home whether for a few hours or an extended period. This service is for dogs, cats, birds and other small animals. It includes visits once, twice or more times per day in your home to feed, water, exercise, play, pamper and provide plenty of one-on-one attention for your pets. We can be there to provide medical assistance when you cannot be there. We will provide extra care and assistance for the older pet, and give extra visits and attention to puppies. Each pet will receive a head-to-tail check to ensure they are doing well. For extended pet sitting services, we will also wash out litter boxes and replace the litter, put out the garbage, and perform general household duties as needed so that your pets will truly be comfortable at home.
Dog Training, Behavioral Consults, Day Training - We work with you and your dog on the foundation skills and behavior modification for problem behaviors. We work at changing the cause of the behavior rather than the behavior only.

All training employs the scientific principles of learning and behaviour. We also believe in a holistic approach to dog training and may include complementary methods. Karin may include Tellington Touch (upon veterinary referral) which includes bodywork and balanced movement exercises. The combination of TTouch exercises bring the pets into balance both physically and mentally.
Dog Training/Behavioral Consults are scheduled with you and your dog in your home. Prior to meeting we ask you to fill in a History Questionnaire. This gives us some preliminary background. We next schedule an appointment to meet. We use a behavior analytic approach starting with the functional assessment. After a baseline has been established we develop behavior change programs.
Day Training is one-on-one work with your dog in your home. We become your dog's personal trainer. Prior to meeting you and your dog(s) we ask you to fill in a History Questionnaire. This gives us some background and will bring this to our first meeting. We discuss your objectives and then set up sessions for training. After an agreed number of sessions we schedule a transfer session with you.
For difficult cases we collaborate with a veterinary behaviorist who will then work with you.
If you have tried the other methods with little success, let us help you and your dog.

Fido's Fitness - This very popular service provides your pet with an opportunity to stretch their legs with a walk around your neighbourhood or park. Let us give your pet a private mid-day, evening or a break at another time of the day. When we pull up in front of your home, the happy face looking out the window is full of anticipation for their exercise break. They receive a one-on-one 20 minute session of mental and physical exercise with breaks to stop and sniff, combined with intervals at a faster pace to get the heart rate up and when done, they are happy, content and refreshed. If the weather is very warm, for the safety of your pet, we will shorten the walk. We monitor for signs of heat exhaustion. Note: We adjust the exercise to the age and health of the pet.
Overnight Pet Care in Your Home (may include a mid-day and dinner visits) - We understand that you may not want to leave your pets alone during the night. We will be there for them. By adding a couple of visits during the day, this will maintain a schedule similar to what your pets have when you are at home.
Tellington TTouch - Veterinary referral is required for TTouch and is provided by Karin. TTouch is a gentle non-invasive method of working with pets. One of the main reasons we incorporate TTouch is to help pets relax. Many are in a constant state of stress and are out of balance emotionally, mentally and physically. Depending on the pets, it may include groundwork with balanced movement exercises and bodywork.
Geriatric Pet Care - Older pets may require extra assistance and we provide special care for them. We understand that they may not see or hear well and we accommodate their many needs. Geriatric care is a part of the Pet Sitting Service.

House Checks - We will work with you on finding the best solution to your house sitting needs for when you are away for a few days or for an extended period of time. Basic to this service is to give your home the lived-in look. We will open/close drapes, alter the lights, bring in the mail/newspapers, water plants, check that the furnace or air conditioner is running, sweep the steps & sidewalk in the winter **, etc. The house-check service is always included free with the pet services, however if you need this only, we would be pleased to provide it. Where no pets are involved, we will check your house every second day or whatever time interval suits you. For longer absences we will forward mail, pay bills, arrange for and supervise workers in your home, and various other home management tasks. We will also stay in contact with you by email or phone to keep you updated.
Puppy Care - Your new puppy will need extra care in the early months. We will work with you in making this transition as smooth as possible. We assist with the housebreaking and the extra feedings that are required during this time. By having us assist, you won't need to put off adding a puppy to your family because of work schedules.

Assistance with Pets - This service is for those who are recovering from surgery, are elderly, have a bad back, are pregnant, or for any other reason are unable to provide care for your pets. We will exercise pets, clean litter boxes, pick up supplies, and do those things that you are unable to do. We've been helping seniors with their pets for years.
Special Deliveries - Should your pets need more pet food or other supplies, arrangements can be made to pick up and deliver to your home.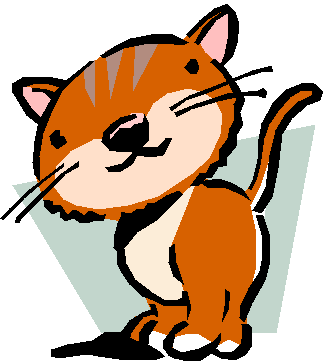 * Our business is to ensure your pets are safe and comfortable in their own familiar environment.

** Our focus is on pets and pet-related services
, and we will sweep the steps and sidewalk, however lawn care and snow removal is best left to those who specialize in those services. They provide prompt service when needed, and as they specialize in that area, they have their own equipment. Your equipment is never used! Their prices are reasonable and they do an impressive job.